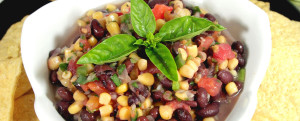 CORN & BEAN SALSA
2013-11-23 13:24:34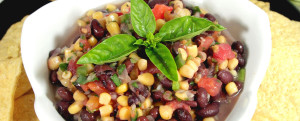 "Out of Mexico" Jalapeño Flakes, Nacho Style Rings
Nutrition Facts
Amount Per Serving
* Percent Daily Values are based on a 2,000 calorie diet. Your Daily Values may be higher or lower depending on your calorie needs.
Ingredients
1 (15 ounce) can black beans, rinsed and drained
2 ears sweet corn, cooked and kernels removed from cob
3 green onions, sliced
1-2 cloves garlic, minced
2 large tomatoes, seeded and chopped
1 -2 ts "Out of Mexico" Jalapeño Flakes or Nacho Style Rings, increase or decrease spiciness to taste.
1/3 cup chopped cilantro
Juice of 1 large lime
Salt and pepper, to taste
Tortilla chips, for dipping
Instructions
1. In a small bowl, let Jalapeño flakes soak for 20 minutes.
2. In a large bowl, combine black beans, sweet corn, green onions, garlic, tomatoes, jalapeño, cilantro, and lime juice. Stir and season with salt and pepper. Serve with tortilla chips.
3. Let sit at room temperature for about 30 minutes or refrigerated for at least one hour before serving.
Out of Mexico Gourmet Chiles and Spices https://outofmex.com/